The wait for YU's first flagship smartphone, Yutopia, finally came to an end last week. Micromax's online-only sub-brand unveiled Yutopia in India on 17 December at a grand event in New Delhi.
During the launch, YU boasted the premium features used in Yutopia to make it the "world's most powerful phone ever". When asked which device was the closest comparison to Yutopia, YU founder Rahul Sharma said it was the Yutopia 2.
YU's confidence in Yutopia was seen much before the product's launch and also during the unveiling. We tried out the handset at the event and shared our first impressions of Yutopia last week. After using the device for almost a week now, we are ready to share Yutopia's complete review.
In this review, we are going to look deeper into the performance, camera, battery, OS and interface and the look and feel of Yutopia.
Yutopia: Look & feel
As we all know, Yutopia features a full metal design with impressive looks. YU's flagship falls in line with the company's signature symmetrical design and three-element-key setup, and uses Aircraft-grade aluminium for its unibody structure. The rear of the device features a camera module, fingerprint scanner at the top, while the company's branding along with speakers take the lower spot.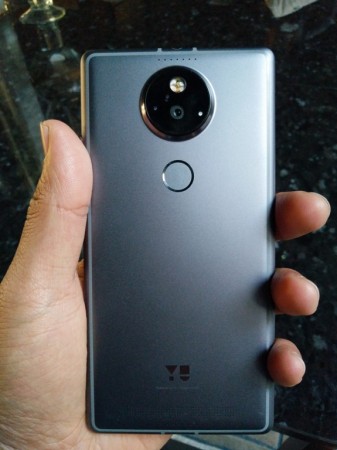 Yutopia measures 147x73x7.2mm and weighs just 159grams. The handset gives the premium feel with which it has been designed. But using the Yutopia for a few days, we found the handset's soft structure to be slippery, requiring additional care. The front panel of Yutopia has an edge-to-edge Corning Gorilla Glass with OGS (one-glass solution) technology.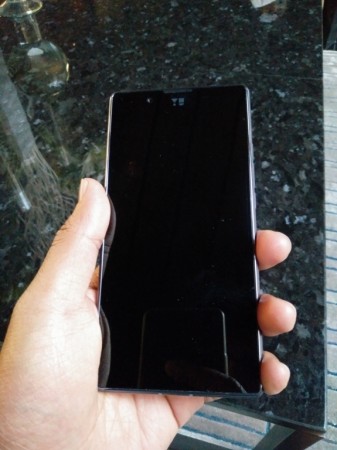 The sides of Yutopia have the same metallic finish as the rear, but feature a slight curve to give a comfortable grip while lifting it from a flat table. The three element keys sit on the right side of the device and the left side features a SIM card slot and a second-SIM tray, which doubles up as a microSD card holder.
At the top of the device, there is a 3.5mm jack for headphones and we find a microUSB slot for charging and data transfer at the bottom.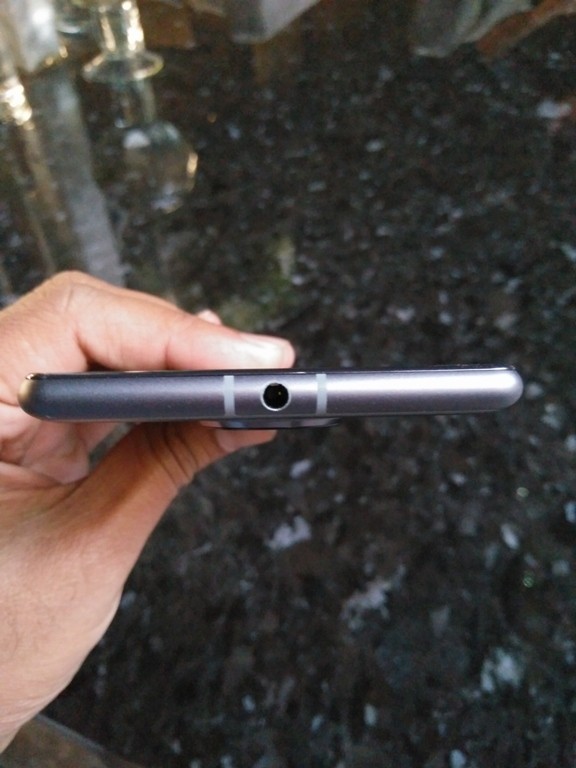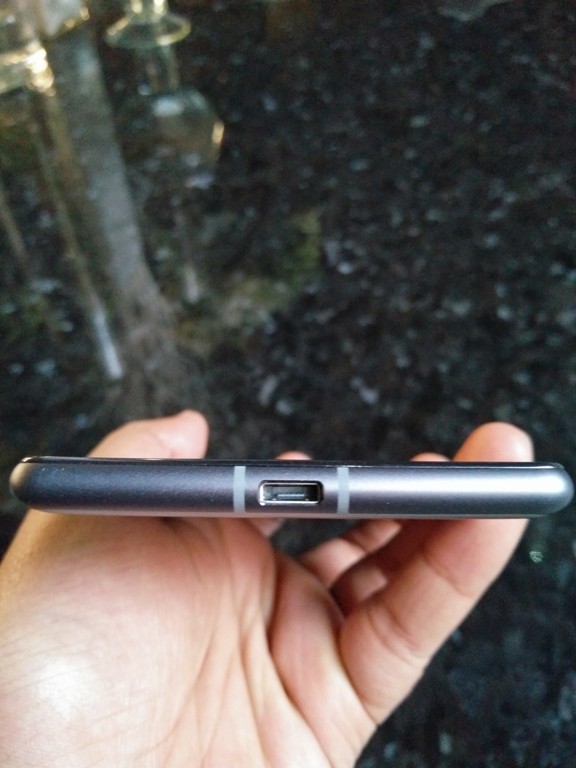 Display
Yutopia features a 5.2-inch display with 2K (2560x1440p) resolution and has a PureBlack Touch panel that makes black look darker, especially when the screen is off. However, comparing the black hue on Yutopia's homescreen with the likes of OnePlus X, we found a slight tint of violet on Yutopia. OnePlus X gave better results despite having a Full-HD display.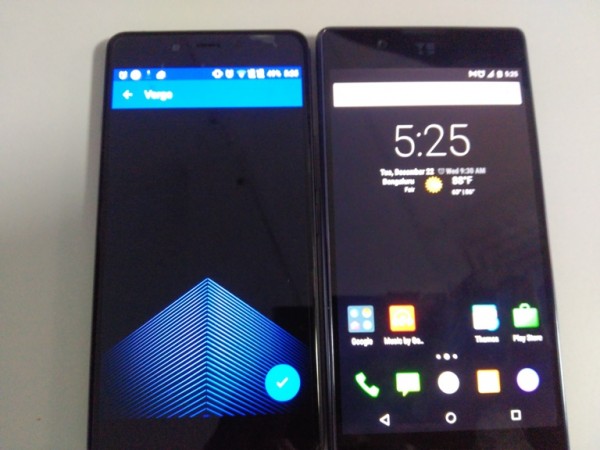 Yutopia's display has full lamination coating that improves readability in sunlight, which we can vouch for as it did not create any strain on eyes while using outdoors.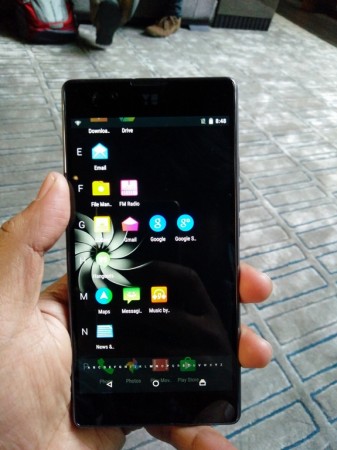 Camera
Yutopia's camera was one of our favourite features even before the handset was released. A picture is worth thousand words, so we would like to share some random photos shot using Yutopia in different conditions.
[Note: The photos are original and have not been edited. But the resolution of the images has been lowered to support the website's requirement.]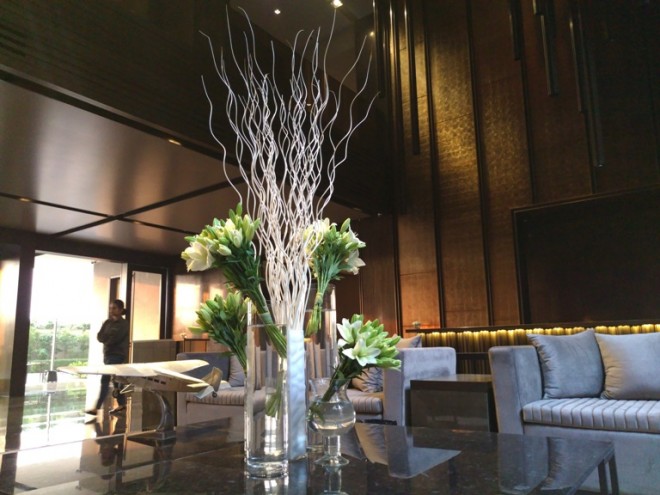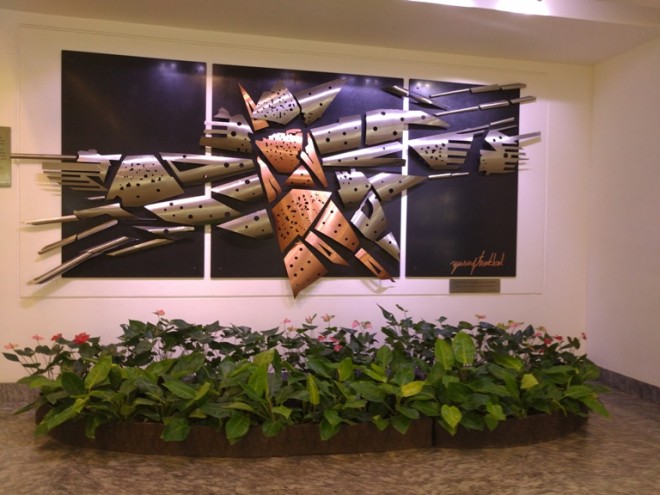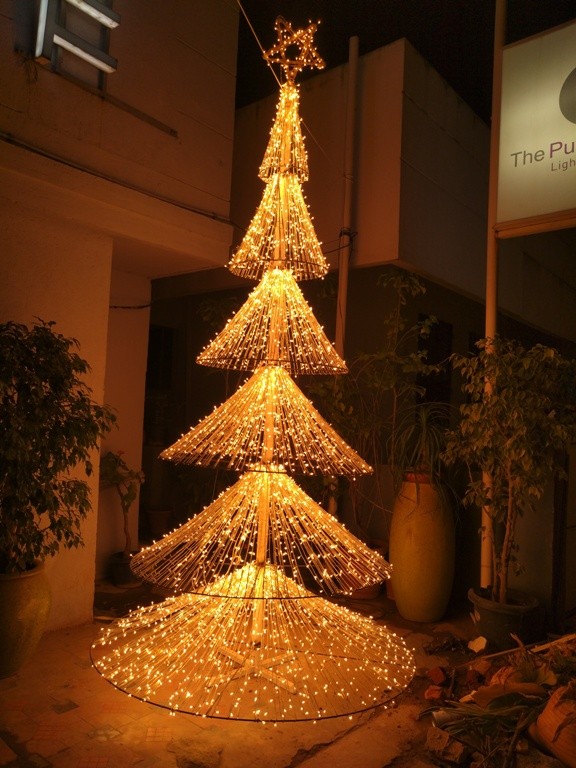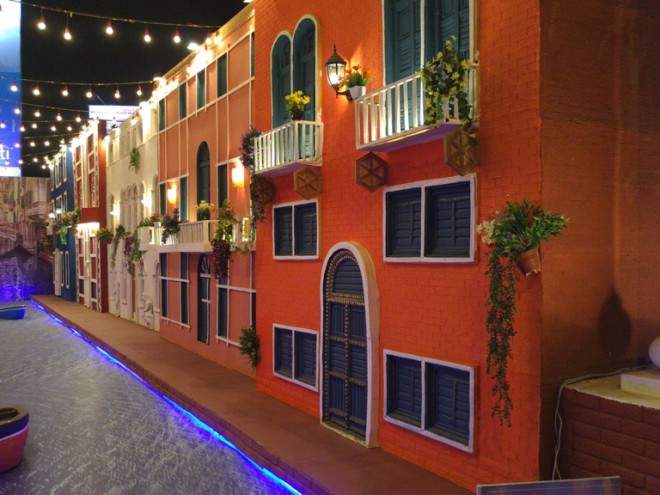 There appears a conflict while shooting dark objects. Take a look at the images below shot on both Yutopia and OnePlus X. The clarity of the black hue is better in OnePlus X than Yutopia.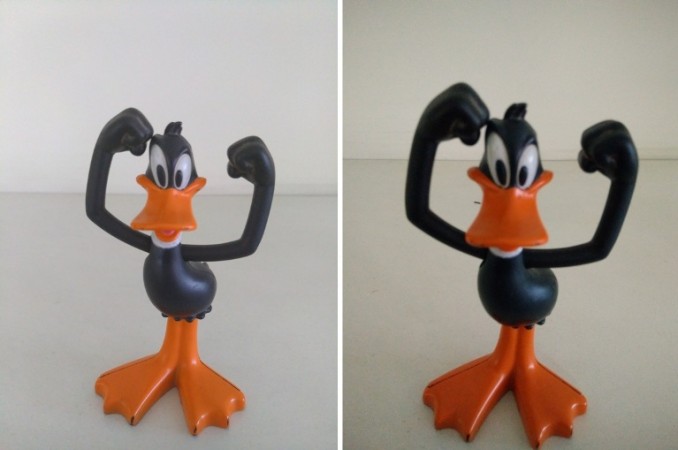 Yutopia features a 21-megapixel Sony IMX230 sensor with PDAF, OIS, HDR, 0.2second AF, Blue Glass filter and an 8MP front-snapper. We also found the processing of an image takes slightly longer on Yutopia, while the latest flagships such as iPhone 6s or Galaxy S6 process images in matter of milliseconds.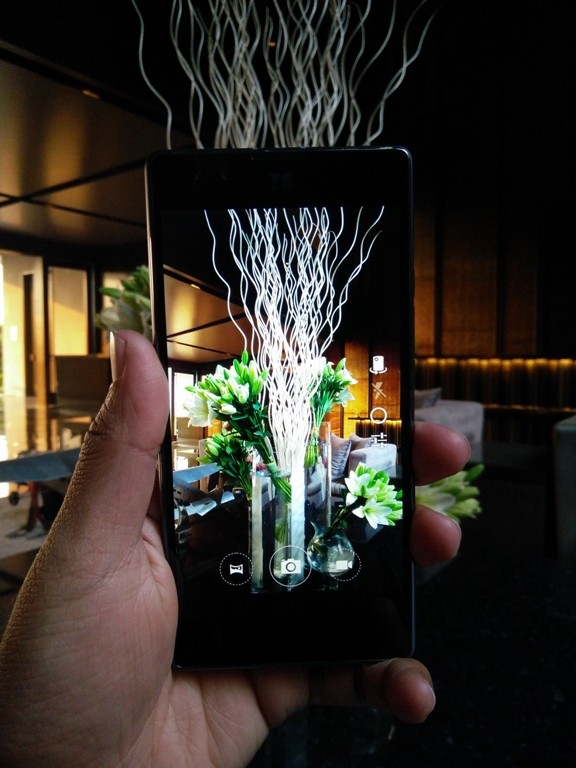 Performance
Yutopia packs the industry's finest specs under the hood. It is powered by a 2GHz Snapdragon 810 64bit octa-core processor paired with 4GB DDR4 RAM and 32GB expandable storage.
We were quite intrigued to see how Yutopia would perform under pressure and here's what we think.
In gaming, Yutopia delivered great graphics and a lag-free experience. We played Need For Speed: No Limits for nearly an hour and the phone started to heat midway. Also the phone had issues returning to the home screen while running apps in full-screen mode. The home and back buttons failed to appear despite several attempts. We also had to make multiple attempts to bring down the notification tray by swiping down the screen. After being unable to close the NFS game from full screen, we had to switch app by going to Notification and accessing Settings.
The heating issue persisted even while running benchmark tests and charging.
Here are the screenshots showing results of the benchmark tests we ran on Yutopia: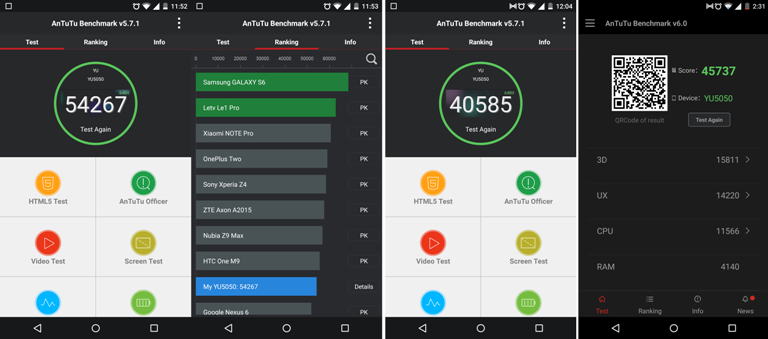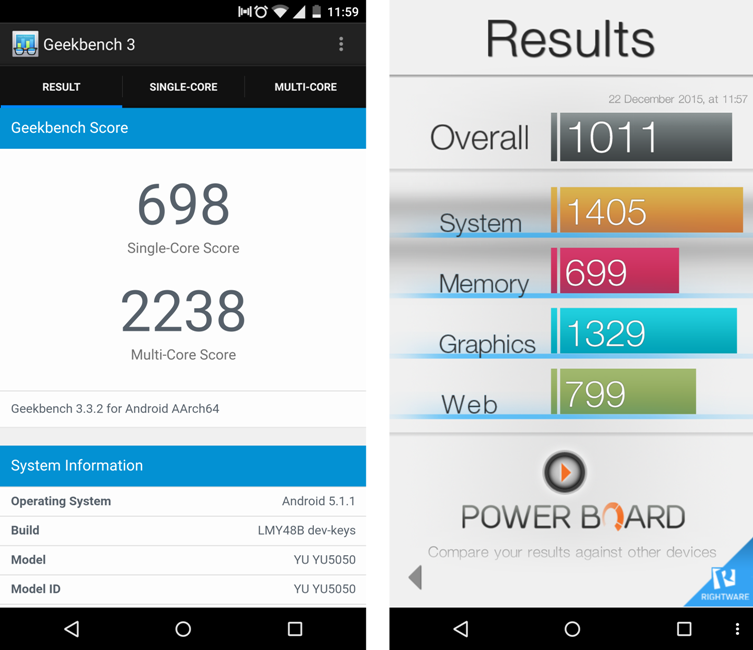 Software and interface
Yutopia is powered by Cyanogen 12.1 OS based on Android 5.1 Lollipop, and will be upgraded to CM13 based on Android Marshmallow upon availability. The UI is different from any of the Android phones — both stock and custom — we have seen, and offers a fresh feel.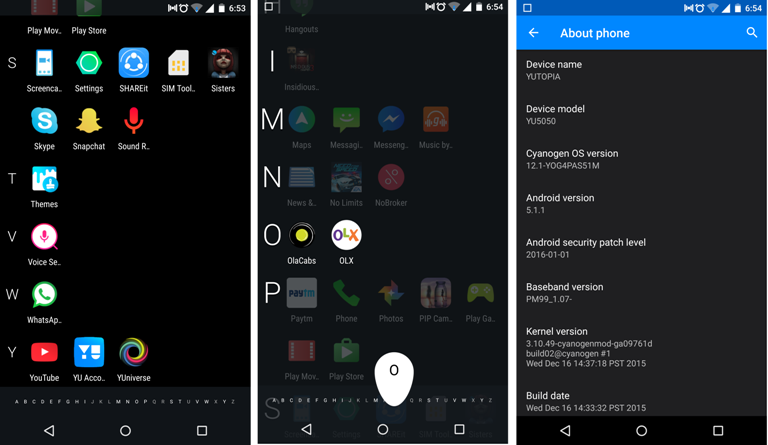 The main menu screen lists apps in a vertical flow instead of a horizontal page layout, as seen in most phones. We did not find any major issues with the OS and its usability.
Audio
Yutopia comes with a pair of Little Bird in-ear headphones from the House of Marley that makes it a great choice for music lovers. The earphones present great quality of audio, especially with the integrated Audio FX feature turned on. Without Audio FX, the music sounds flat without proper surround, but the bass and vocals are loud and clear.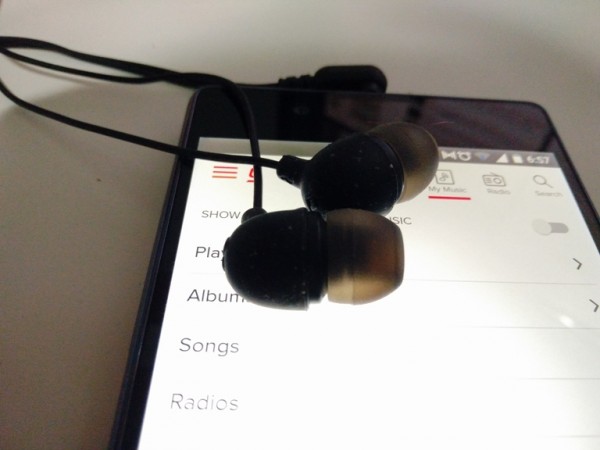 Even without the earphones, the speaker on Yutopia is audible, but the rear placement makes it a requirement to turn it over while placing it on a table.
Fingerprint scanner
Yutopia comes with a fingerprint scanner placed on the rear side of the device just below the camera sensor. We encountered several issues with the sensor as it failed to authenticate most of the time. The fingerprint sensor is programmed to automatically detect your finger when you press and hold the scanner. So every time we placed our finger on the scanner to either hold it or put it in the pocket, it would ask for a password due to inaccurate scanning as a result of unintended wakeup.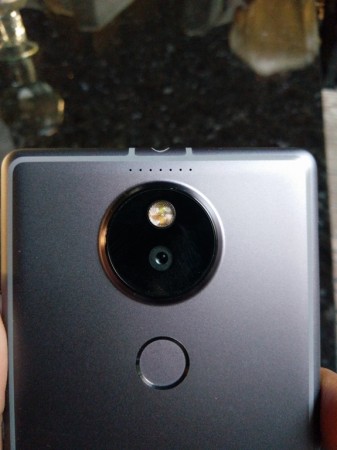 On the plus side, the fingerprint scanner works flawlessly as a camera shutter button while taking selfies.
Battery
Yutopia features a 3,000mAh battery equipped with Quick Charge 2.0 technology. We tested the fast-charging tech and it was able to charge the device pretty quick. In terms of battery life, we had to charge the device towards the end of the day with mixed usage of music, calls, messaging and always connected to Wi-Fi (mostly) and mobile Internet (rarely). Yutopia has a good battery that lasts and also charges fast.
To further boost battery life, there is a battery-saver mode that limits all background activity.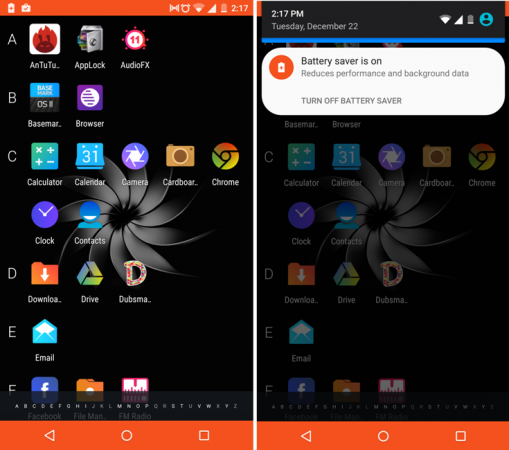 Verdict
In an overall package, Yutopia may not be the world's most powerful phone, as there are plenty high-end devices that perform better. But that doesn't mean Yutopia is not worth considering as it is one of the best devices available in the price range of Rs 25,000. The handset comes with its own pros and cons.
Pros
Good design
Great camera (daylight)
Reliable battery with fast charging tech
Good performance
Bright display and good readability
Around YU integration
Affordable price
Cons
Doesn't exit full screen apps easily (fixable bug issue)

Fingerprint scanner fails to authenticate

Violet tint in darker areas

Bluetooth issues (intermittence with wireless speaker)

Slippery in hand, requires extra attention.